The Mentorship Delusion in Secondary Markets
I was listening to Steven Galanis, CEO of Cameo's, interview on the Tech in Chicago podcast last week and one thing in particular stuck out to me: his emphasis on seeking out world class mentors and his consistency in honing in on particular pieces of advice that became global priorities for the business.
Specifically, he references regularly learning from Jeff Weiner, CEO of Linkedin, as well as advice delivered to him by Matt Maloney, CEO of Grubhub (these insights are all worth a listen!). In fact, when I launched my new fund, Starting Line, I made it a point to seek out several world class mentors, including Matt from Grubhub, and beg them to sit on my board. In my mind this was a pre-requisite – the literal oxygen I needed as an entrepreneur: for my learning graph, I was willing to settle for no less than the single best technology CEO in the city of Chicago, who has created more an economic value than any other technology CEO in the city of Chicago, and who himself worked with arguably one of the two greatest venture capitalists of the past two decades, Bill Gurley. I don't think this is hubris; it's what I believe is absolutely vital to win.
Whether or not Cameo is ultimately a success, Steven deserves immense credit for recognizing the need to pursue world class mentors and seek out their feedback.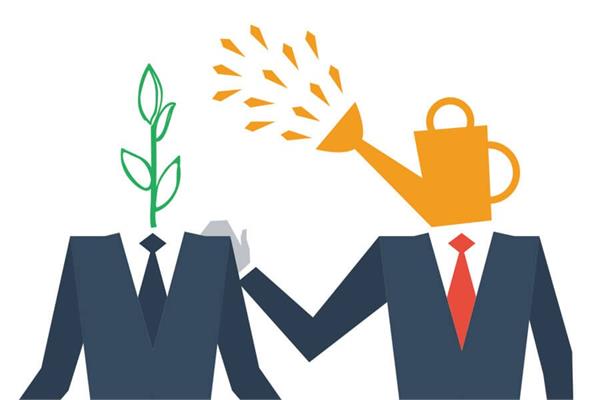 Unfortunately, I've been increasingly disappointed recently by the types of feedback many entrepreneurs in secondary and tertiary markets are seeking out (including in my home city of Chicago), settling for – and setting their sights (and therefore, ambition) far too low.
The dilemma, I suspect, is as follows: as humans we prioritize local networks, and staying within our comfort zone. This biases us towards people we know or know through a friend or colleague (these biases are true of venture capital investors as well!) These biases have a larger margin of error in the Bay Area and New York City where the absolute density of world class operators is high, and there's a reasonable likelihood of learning from or touching someone who's experienced heavy growth, venture scale environments, even if only by happenstance or second degree recommendation.
But this is largely untrue of secondary or tertiary markets. Experienced operators who've operated in high growth, cash constrained environments must be deliberately sought. Not just for their name value, but for their direct applicability to a specific business.
I meet too many entrepreneurs and executives in out of market ecosystems who are far too positive and accepting of mediocrity, building their feedback networks around what's comfortable and convenient rather than what's best. This is not a judgement; the challenge is that due to the insularity of localized ecosystems, these entrepreneurs actually mistakenly believe that these mediocre knowledge graphs are far more valuable and world class than they actually are. One of my friends in Chicago has bemoaned to me on several occasions that she simply doesn't have a large pool of "winners" to work with or learn from.
In fact, one of the heuristics many investors look for when assessing a founding team is the acceleration of their learning and the particular individuals they're learning from. Being reactive instead of deliberate, and deferring to convenient sources of learning rather than the best people is a strong negative signal to prospective funders.
The type of feedback and mentorship appropriate to each founder and operator is largely dependent on the type of business she is building, whether venture scale, bootstrapped, or lifestyle, just to name a few. But as a rule of thumb, a world class mentorship loop for a venture backed entrepreneur, for example, is specifically not facilitated by executives from unproven Series A companies, growing at 50-80% year, backed by not 1st tier investors. Separately, learning from someone who took big swings, failed, yet had surrounded herself with world class folks, can be enormously valuable.
I can't speak to every ecosystem, but here in Chicago, a very non-exhaustive list of individuals and companies* I personally admire and would be hustling to learn from and alongside include:
Proven: Sam Yagan (CEO, Shoprunner, former CEO, Match.com), Mike Gamson (CEO, Relativity, former SVP Global Solutions, Linkedin), Brian Spaly (former CEO Trunk Club), Matt Maloney and Adam DeWitt (CEO, CFO, Grubhub), Eric Lefkofsky (CEO, Tempus, former CEO Groupon), Godard Abel and Tim Handorf (CEO, President G2Crowd, former CEO BigMachines, SteelBrick.)

Emerging: Maria Katris (CEO, Built In), Brian Barnes (CEO, M1Finance), Jett McCandless (CEO, Project44), Stella Garber (VP Marketing, Trello @ Atlassian), Kaitlin Smith (CEO, Simple Mills), Kurt Seidensticker (CEO, Vital Proteins), Dhruv Saxena and Divey Gulati (CEO, COO Shipbob), Logan Lahive.
And If you're interested in the single best video I've watched on learning how to surround oneself with experts, I'd encourage watching: Running Down a Dream by Bill Gurley.
*While I am comfortable vouching for each of the individuals listed, I cannot vouch for every individual in an organization, though I believe one is far more likely to find extraordinary knowledge within these orgs.